After the busy Christmas period performing magic in Sydney I took a trip to Kenya to celebrate New Year and what I've experienced this month has changed my life…
I have spent time helping an (Australian-based) charity called the Evie Grace Foundation. The charity was started by a remarkable lady called Maddi Kent. Maddi met my girlfriend, Charlotte, during a community project in Fiji back in 2017. Since then, they have remained in contact and this was how I became aware of the incredible work Maddi is doing in Kenya! (Learn about Maddi here).
The Evie Grace Foundation works "within the community to advocate on behalf of and support street children in Kenya on their journey to education and empowerment".
Maddi raises funds through the Evie Grace Foundation to help various causes in Kenya. Each organisation supported is carefully vetted by Maddi and her team of volunteers to ensure 100% of the donations are going directly to those in need (As opposed to some volunteer schemes that are known to siphon off money to profit at the expense of the charity).
The organisations that Evie Grace Foundation supports are:
– Global Hope Rescue and Rehabilitation Centre (providing shelter/food/education/mentoring for 120 street boys in Nairobi)
– Merciful Redeemer orphanage in Kitengata (Over 100 children in rural Kenya)
– Bul Bul Queens (girl's football team in Nairobi from challenging backgrounds in the Bul Bul slum of Ngong)
– As well as school mentoring, sanitary pad making and human rights education
Most of the Evie Grace Foundation's resources are dedicated to helping the boys at the Global Hope Rescue Centre.
The centre was started by an inspirational man called Joe. Joe lived on the streets as a child and, through the support of a centre, managed to graduate from university and secure a good job. Despite securing employment, Joe had the urge to help other children living on the streets so decided to quit his job and start the Global Hope centre. A book has been written about Joe's life and all proceeds go to the centre (see a link to Joe's biography here).
I spent most of my time getting to know the boys at the centre during my time in Kenya. Domestic abuse, deceased parents or a lack of family support had forced most of the boys to turn to the streets and in turn: drugs, crime, and gangs. However, through Maddi and Joe's outreach and rescue efforts, the boys have been taken in and have greatly benefited from the support network at the centre and over 50% of them have been sponsored into schools through fundraising donations. With education and self-determination, the boys have begun turning their lives around and have aspirations for their schooling, university and future employment!
Meeting and getting to know the boys made me reflect on my life as a young boy and how lucky I was to have a loving family and a secure home with access to fresh food and clean water. Despite what a lot of the boys have gone through, the resilience they show is incredible. Playing football together and chatting with them made me realise that they are just kids like I was getting on with their lives, trying the best they can with the situation they are in and, in the most part, having fun doing so. Their infectious upbeat and can-do mentality, as well as their respect for each other, made me deeply proud of them and the work Maddi and Joe do to support them.
Maddi and Joe devote their lives to helping these children. Maddi works for 6 months of the year in Australia and volunteers the other 6 months in Kenya. Last year 85% of her salary went straight back into helping the organisations she works with and the remaining 15% was enough for her to get by in Kenya and Australia for the rest of the year.
I also spent time with the children at the Merciful Redeemer orphanage and the Bul Bul Queens girl's football team. I was lucky enough to join the girls for a football training session and celebrate the New Year with them (which involved a lot of cake eating and having a lot of cake smeared all over my face – the Kenyan way apparently!)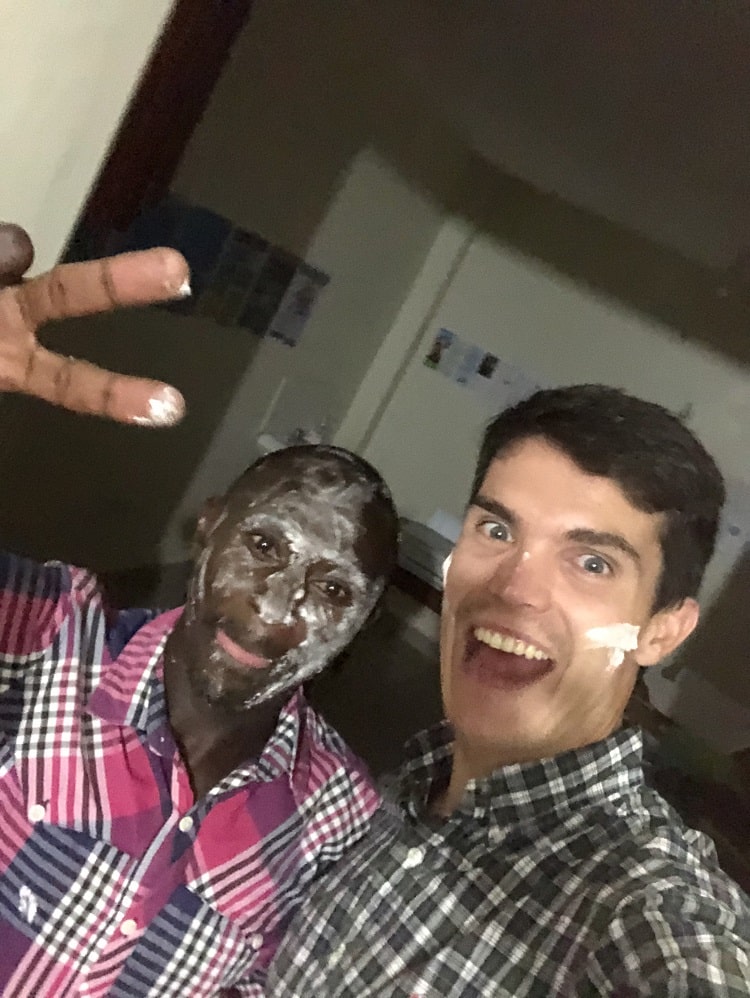 They were a group of incredibly talented young girls, all in school or moving onto university. Football has given them a focus and support network that has helped them through a lot of tough challenges that come with growing up in the Ngong slums. Their coach, ChaCha, was another inspirational figure from my time in Kenya. ChaCha has given up the last year and a half to train the girls. Not only did I train with the girls ChaCha also invited me to play with the men's team. I played the first half and scored the first goal! I switched with ChaCha at half-time and ChaCha scored the second goal! We ended up winning 3-1 and, in the euphoria, it reminded me of how much I benefited from playing football as a child and the important role that football plays for the girls whom ChaCha coaches.
My time in Kenya has opened my eyes to the amazing work that people out there, like Maddi, Joe and ChaCha are doing not just in Kenya but throughout the world. Living with Maddi at her volunteer's house during my time in Kenya and seeing her self-sacrifice and the passion she has to help those in need has made me realise that I want to allocate more effort to volunteering my time moving forward. It has also changed my outlook on travel and made me want to volunteer where I can when travelling.
With that said, from January-March 2020 I will be donating 5% of the Dare 2 trick business revenue to the Evie Grace Foundation. I will also ask my clients to match my 5% donation when making a booking to help the street children and young children of Kenya who require support.
… My time in Kenya wouldn't have been complete without getting to see the country.
I travelled north of Nairobi to a town called Naivasha where I made some local friends, hiked up a volcano crater and cycled through a national park, just metres from zebra, giraffe, warthogs and water buffalo.
Going on safari in the famous Masai Mara was certainly a highlight of the trip and it was great to experience the real-life Lion King (Simba is Swahili for Lion, which blew my mind!)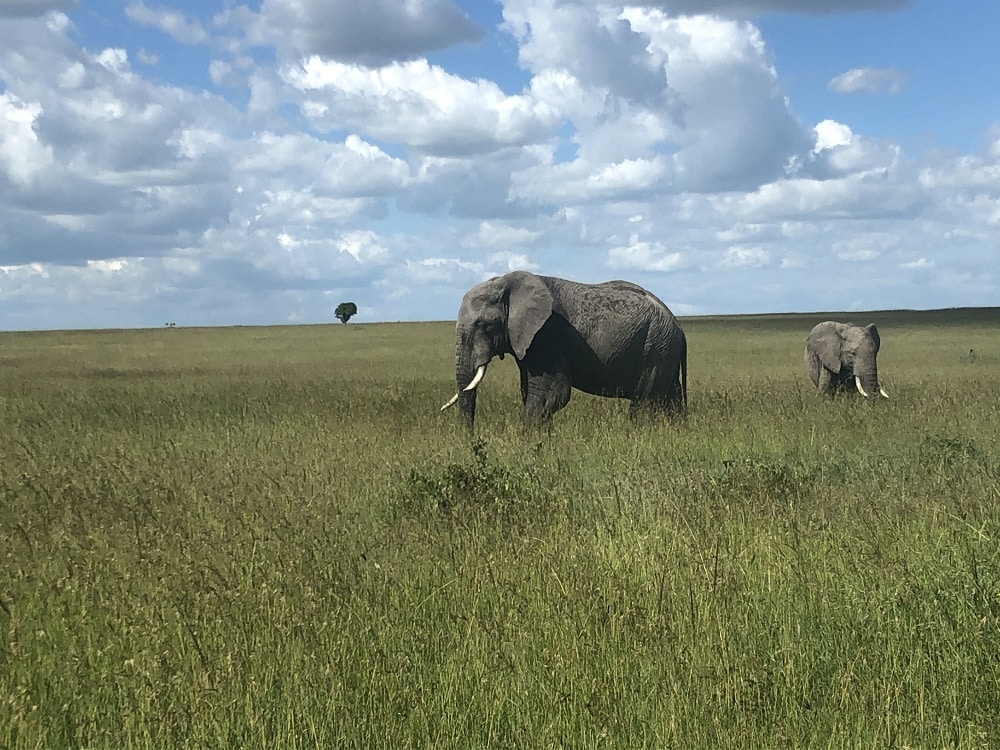 On my last day in Kenya, I ended up on Kenyan radio with ChaCha. I talked about my time in the country and spread awareness about the boys at Global Hope and the great work that ChaCha is doing in his local community with the Bul Bul Queens girl's football team and even managed to squeeze in a magic trick live on air!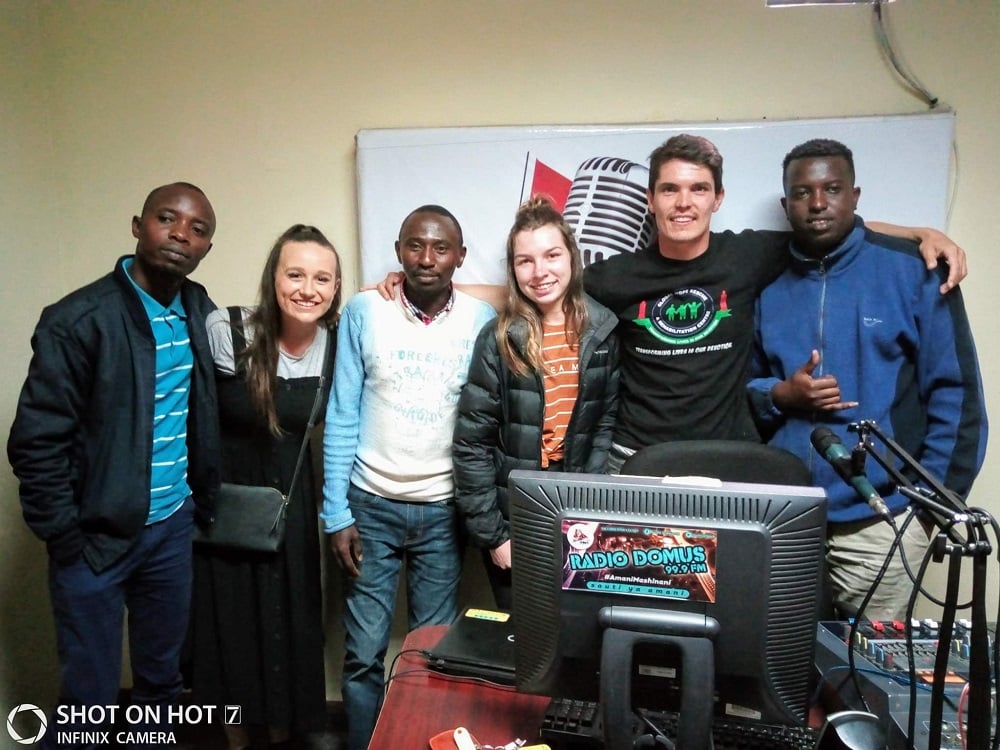 Kenya was my first experience in Africa. I wasn't sure what to expect at first but it quickly ended up being one of the best experiences of my life! If you haven't been before or are interested in volunteering I would 100% recommend it!
I want to say thanks again to Maddi, who organised an amazing trip, and I can't wait to come back next time and catch up with all the fantastic people I met.
If you wish to volunteer or donate to The EvieGrace Foundation and support the projects I have written about here, then please visit: eviegrace.org