Corporate Event Entertainment Magician Sydney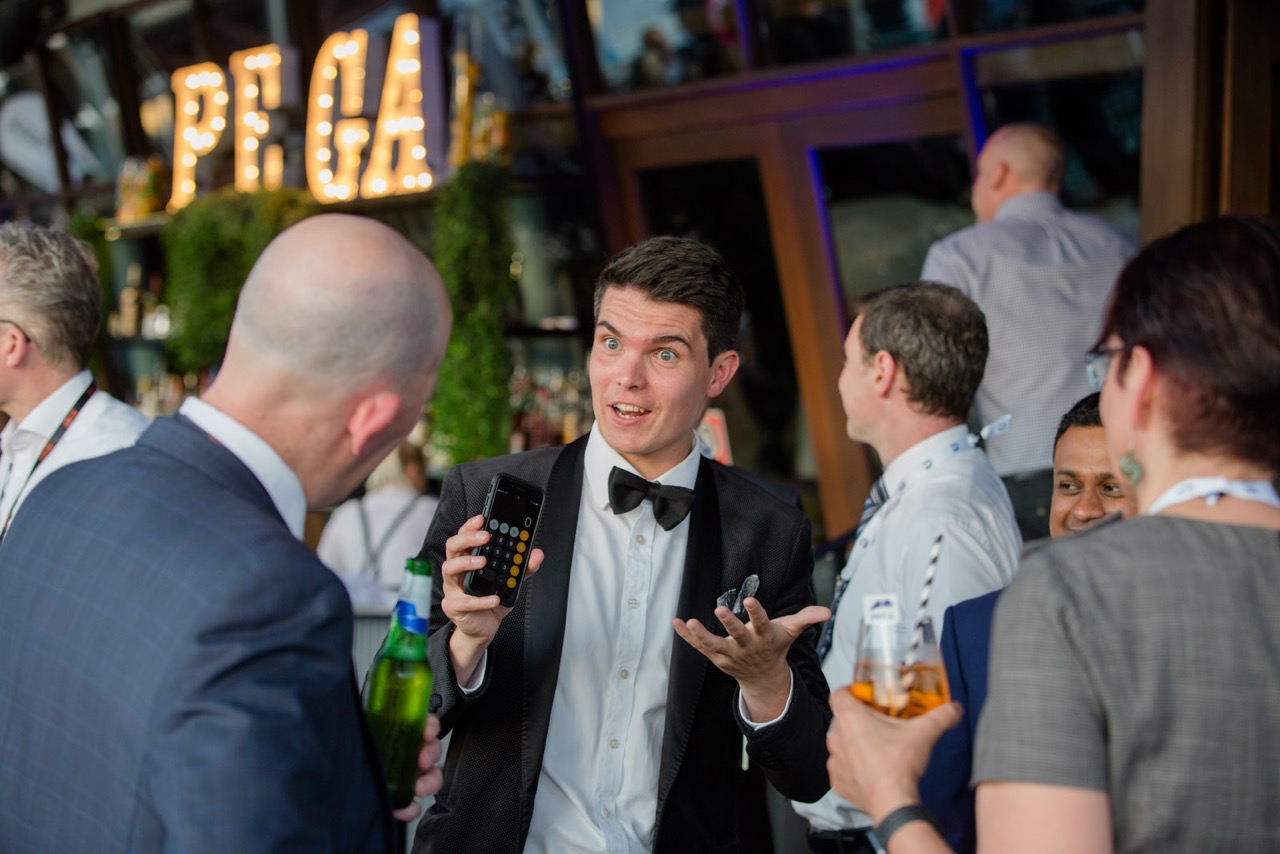 My background as a corporate engineer and experience as a magician in Sydney has given me a unique set of skills to engage and entertain guests at any corporate event.
Whether it's corporate conference entertainment, office party magic, a magician for a corporate event, or trade show ideas in Sydney, Australia you're after, I am experienced at entertaining in all these settings.
When hiring a magician for corporate entertainment it's important that the entertainment supplier is a good reflection of your company brand and is comfortable performing in a respectful yet entertaining way for your colleagues and clients.
The type of event magic suitable usually depends on the size of the event. Parlour magic works well for events with fewer than 50 guests where a show to all guests at once is desired.
Roving magic is usually best suited to events ranging from 20 to 200 guests. For larger events of more than 200 guests, hiring more than one magician can be beneficial. I work with a number of magicians and other entertainers in Sydney and can provide entertainment packages including more than one entertainer, if required. Otherwise, I am able to perform magic for longer to entertain all of your guests.
My stage magic show is suitable for 20 to 300 guests and can be packaged with my roving magic service. Depending on the event, my stage magic show usually works best after the roving magic segment or as a standalone magic show. Some venues lend themselves to a stage magic show better than others due to the seating arrangement, stage layout and technical equipment available. These are details that I can discuss with you and advise on the best entertainment option and equipment required.
Not only am I one of the go-to corporate entertainers in Sydney, but I am also an experienced trade show magician. Using magic at a trade show booth is a great way to engage with potential customers at expos and generate sales leads. By working with your sales and marketing team I am able to use magic to increase your sales leads in order to get the most out of your trade show booth investment!
Looking to hire a magician for your corporate event? Contact me, or fill out the form at the bottom of this page to receive a quote right away.